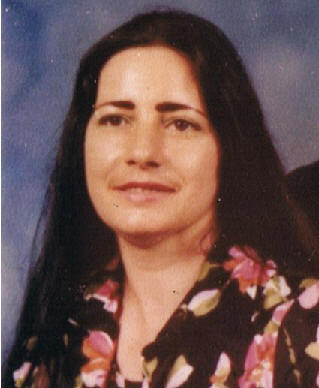 Rest In Peace Mother
My deep apologies for Dimples unreturned phone calls, unanswered e-mails and the handful of missed events due to my mothers terminal illness with breast cancer since 2006. My mother Noella Lucille Tello passed away on Tuesday Aug. 28th 2007 at 4:05 AM while I was reading Genesis Chapter XVIIII. She was Cremated on Friday Aug. 31st, 2007 at the San Fernando Crematory, San Antonio, Bexar County, Texas under the direction of Castillo-Mission Funeral Home in accord with its rules and regulations and in compliance with the laws of the State of Texas. Cremation #013022
Thank You All for Your Prayers and May God Bless You.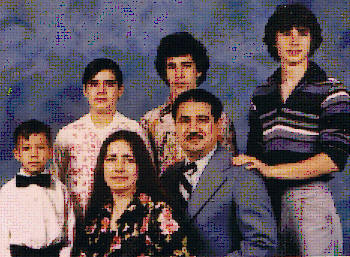 Noella L. Tello and Husband Abel Sr.

Sons (youngest top left to oldest top right) Lance, Stephen, Maurice, Abel Jr.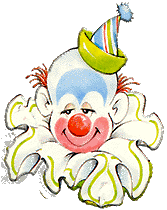 The Clown's Prayer
Author Unknown
As I stumble through life,
Help me to create more laughter then tears,
Dispense more happiness then gloom,
Spread more cheer then despair.
Never let be become so indifferent that I will
fail to see the wonder in the eyes of a child,
or the twinkle in the eyes of the aged.
Never let me forget that my total effort is to cheer people,
make them happy and to forget at least momentarily,
all the unpleasantness in their lives.
And, in my final moment, may I hear You whisper:
"When you made my people smile,
you made Me smile."
Vote for Me for Best Children's Entertainer in
The Austin Chronicle's Best of Austin Awards at
www.austinchronicle.com/bestof/